By Bianca Kapteyn
Orlando, Florida. Bye, bye, stodgy products and packaging. Hello, bright, bold, slick  packaging wrapped around all manner of cutting-edge consumables, beautiful wearables and "happy camper wellness" products showcased at GPE. 
Blame Millennials. They have surpassed Boomers in pet ownership, according to Package Facts.
They are educated, do their research, and know what's best for their four-legged furry surrogate children more than any preceding generation. 
And, so it was 'game on' at this year's recent behemoth pet industry show in Orlando – presented by the American Pet Product Association (APPA) which was marking its 60th anniversary.  Pet product manufacturers clearly readjusted their marketing, promotion and launch strategies with a Millennial market in mind.
Here's part one of three round-up of products that impressed us: 
PET FASHION
Pet Fashion is serious business. As of 2017, North Americans had dropped nearly $70 billion on treats, food, vet care and apparel according to the American Pet Product Association.
The latest fashion trends in the human world do trickle into the pet world – a horizontal parallel world for companion animals.  But not all fashion trends translate well into pet apparel.
 Its the Frankenstein Dress – a mash-up of combining mixed fabric materials to achieve an off kilter "look-at-me" for human fashionistas not on a budget.  This particular disjointed style will not make your fur-baby feeling secure, happy nor stylish. Just ridiculous. 
No worries, we're found companies at Global Pet Expo, whose pet fashion designs are hip, functional, and tailored for comfort – which makes for a happy, stylish dog, or cat.  And it may even help your game that you too have a sense of style. A win, win.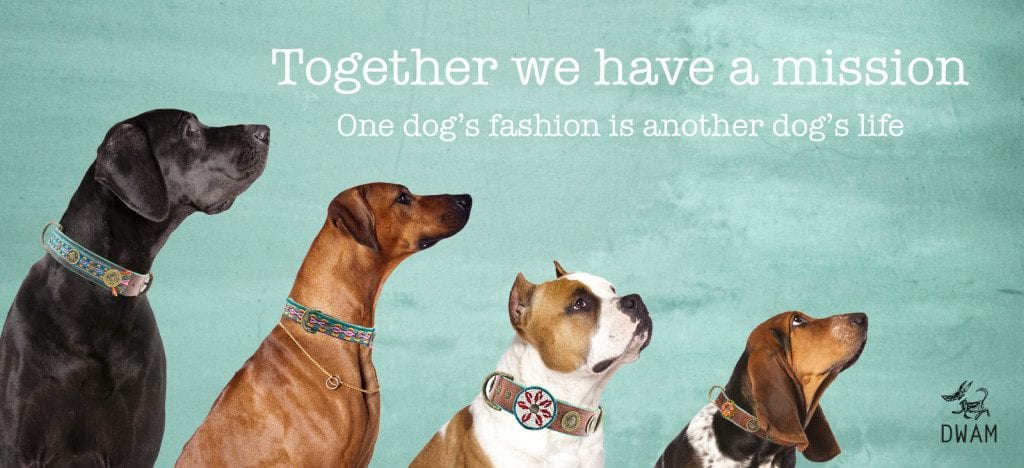 Dog With A Mission is a playful Dutch brand of boho style accessories for dogs and cats  – with eye-catching designs, all of their of products are hand-crafted, ensuring every doggy is seen wearing a truly unique accessory, complimenting their very own individuality. WOOF!    
"Every once and a while a dog enters your life and changes everything." "All of our products are handmade, colourful and up beat, in the with the boho hippy style. No collar, leash or accessory is the same; DWAM makes every dog truly unique!"  ~Eugenie Verbiest.
    Teddy Maximus, is a is a luxury British dog brand of accessories  –  from comfy beds and carriers to stylish frocks, bow ties and adorable bespoke embroidered neckerchiefs.  Holly Simpson, is the brains behind this brand, and it was her long-haired Dachshund Teddy, who inspired Simpson's desire to create, fun, quintessential British style products for dogs and their peeps.  Woof!
 "As champions of British craftsmanship, our luxury accessories are adored by pet owners across the globe for their quintessential style.  So whether Dachshund or Great Dane, there's something for every dog. Together, high standards and various elements come together to create beautiful collections you'll treasure."  ~Holly Simpson
  Paco and Lucia   is an outwear and accessories company based in the USA – the Peruvian born designers, sisters Alejandra and Pauline Martinez bring a well-crafted and timeless styles with the richness of Peruvian textile designs. Woof!
"I want one for myself!" is something that we hear quite often from our customers' owners. Our goal when starting Paco & Lucia was to develop a line of pet clothing that was as thoughtfully designed and carefully made as clothing for children. So when we hear that people want one for themselves, we know we're doing something right."  ~Alejandra Martinez